2021 Artist-In-Residence: July 18–31
Big Day Film Collective is honored to host Neil Kramer as one of two summer artists-in-residence. During the residency each artist will have time and space to work on projects, flesh out ideas, and/or conduct research while here.
You may know Neil's work, Quarantine in Queens, taken continuously over the pandemic and published nationally on NBC's Today Show, The Washington Post, The New York Post, Buzzfeed, Fox News, Feature Shoot, Petapixel, My Modern Met, or Musee Magazine among others.
Neil\'s Project Statement: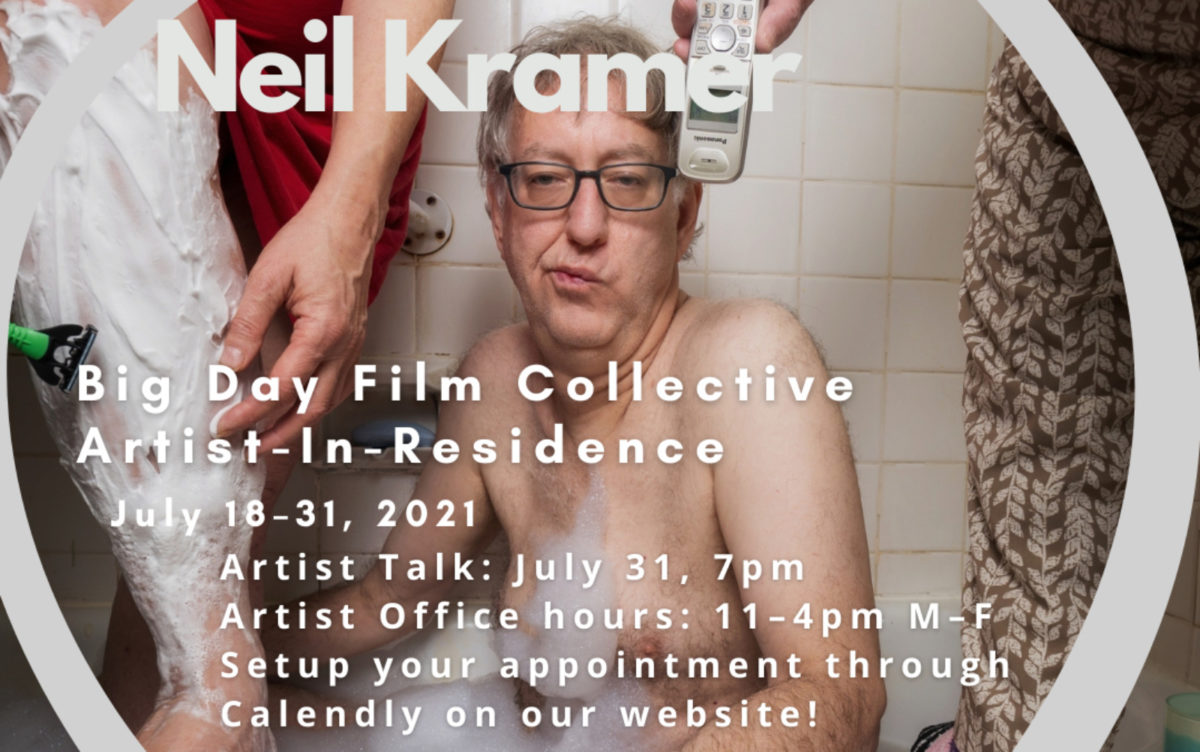 "I'm a writer and photographer from Queens, New York.  In March, 2020, my neighborhood became the epicenter of the coronavirus outbreak.  I found myself living in my two-bedroom, one bathroom apartment with my 86-year-old mother from Florida and my ex-wife from Los Angeles.   For the last five hundred days, I have been documenting this experience in a project titled "Quarantine in Queens."  My first intention was to shoot documentary-style, but what seemed to work better was to re-stage our daily experiences, focusing on the humor and absurdity of our situation.   What started out as self-therapy became a visual commentary on caregiving, love, and family responsibility.  The project has gone viral and has been featured on NBC's Today Show, The Washington Post, The New York Post, Buzzfeed, Fox News, Feature Shoot, Petapixel, My Modern Met, Musee Magazine, as well as media outlets in fifteen countries.
This two week residency with the Big Day Film Collective offers me the opportunity to reflect on the themes of the last year and a half in the context of the "new normal."  This will be the first time the three of us haven't been together since early 2000.  We survived this experience together, but where do we go from here?  And when does an artistic project end, especially when it is tied to a particular historical period?  What is a family?  Is self-expression tied to a particular place?  Can I still be "quarantining in Queens" with my photography from a residence near Philadelphia, at least metaphorically?   These two weeks will be important to me, both as an artist, and as a personal journey." – Neil Kramer
Neil will be holding Artist\'s Office Hours to the public, M–F 11–4pm while here at Big Day Film Collective, July 18–31, 2021. He will also be giving a free Artist Talk from the Big Day front porch on Friday July 30 at 7pm. To meet with Neil, please simply make an appointment through our Calendy scheduler and wait for confirmation.